In Africa alot of interesting things are happening everyday. So this week talking about most interesting things happened will show top and the most interesting things that happened this week in pictures from the corners of Africa.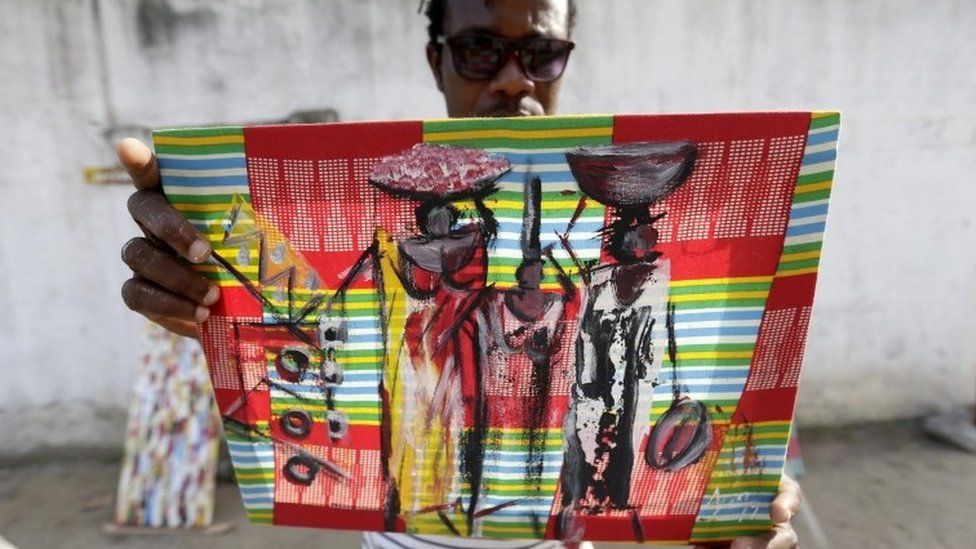 Street artist Lia Annickson showed off one of his paintings in Abidjan, Ivory Coast on Wednesday.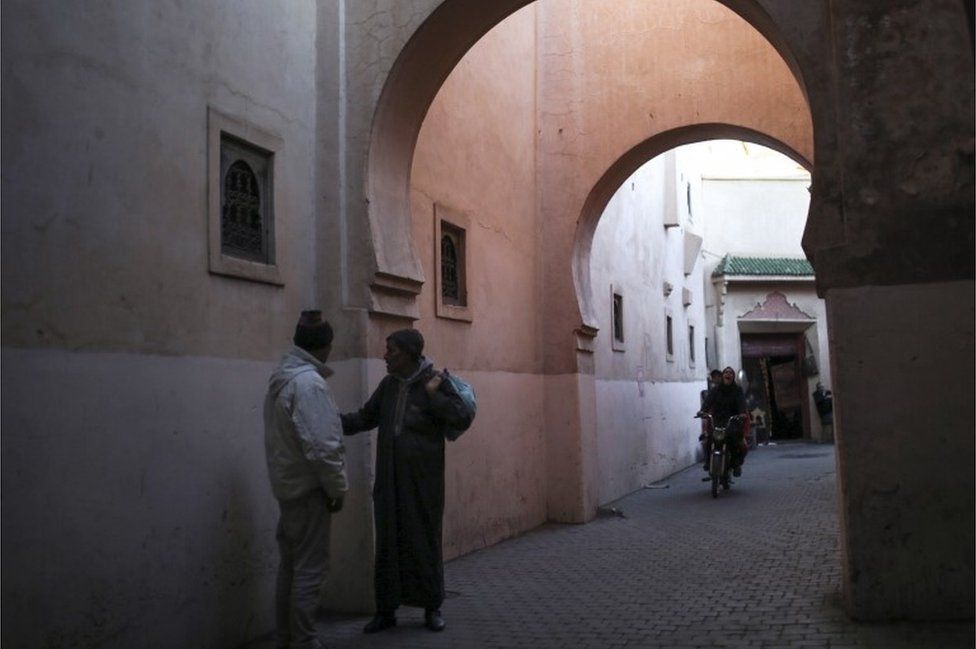 The previous day, these men were captured having a chat in an alleyway in the old city of Marrakech, Morocco.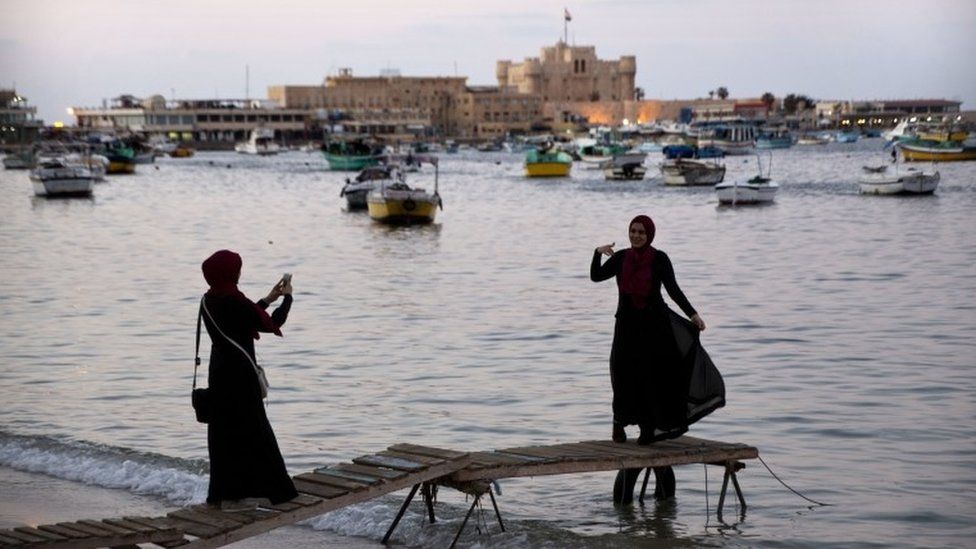 On the seafront in Alexandria, Egypt, it was time for a few snaps on Sunday.
These sheep in the Puntland region of Somalia, suffering under a drought, had only one thing on their minds - water.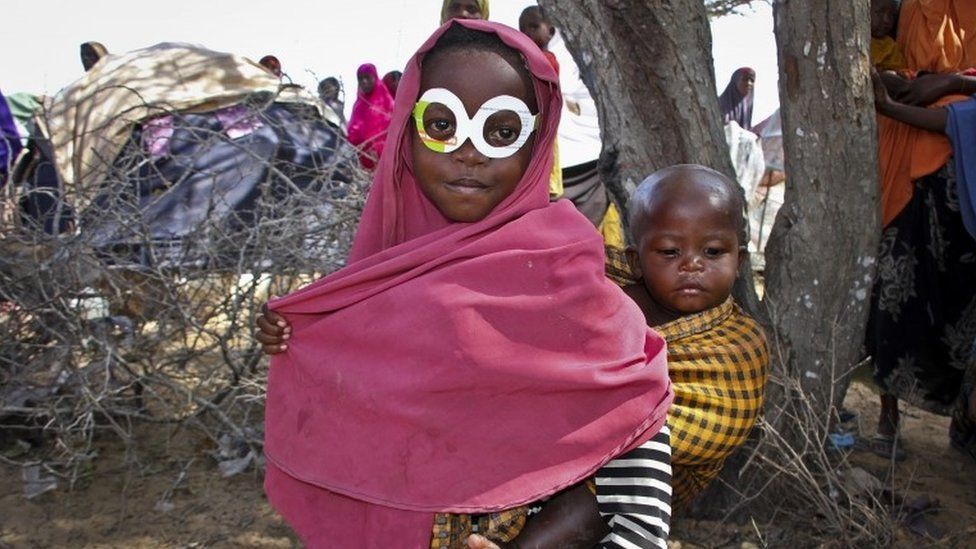 This young Somali girl thought she would impress her brother with her cut-out glasses, made from a medicine packet.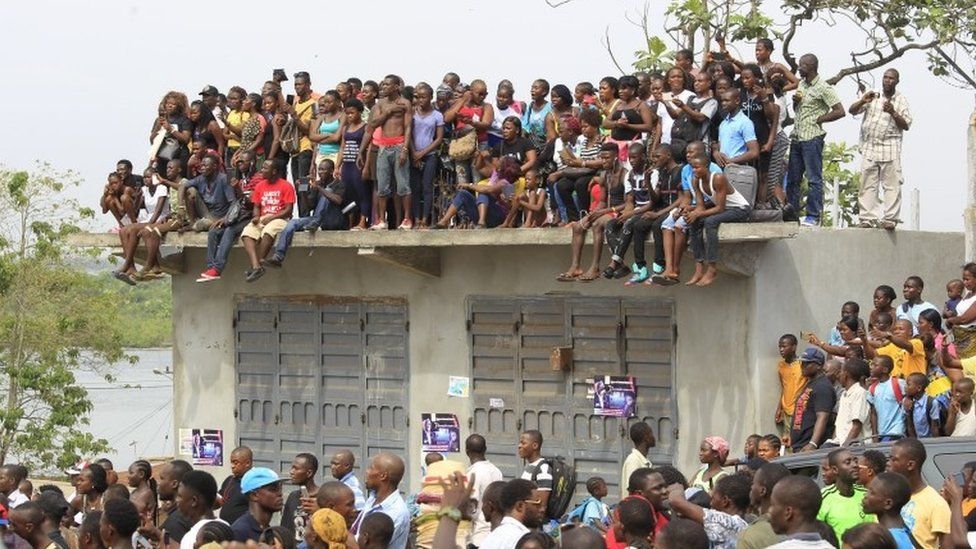 Liberians gathered in Monrovia on Friday to say goodbye to music star Quincy B, who died in a car crash this month, aged 23.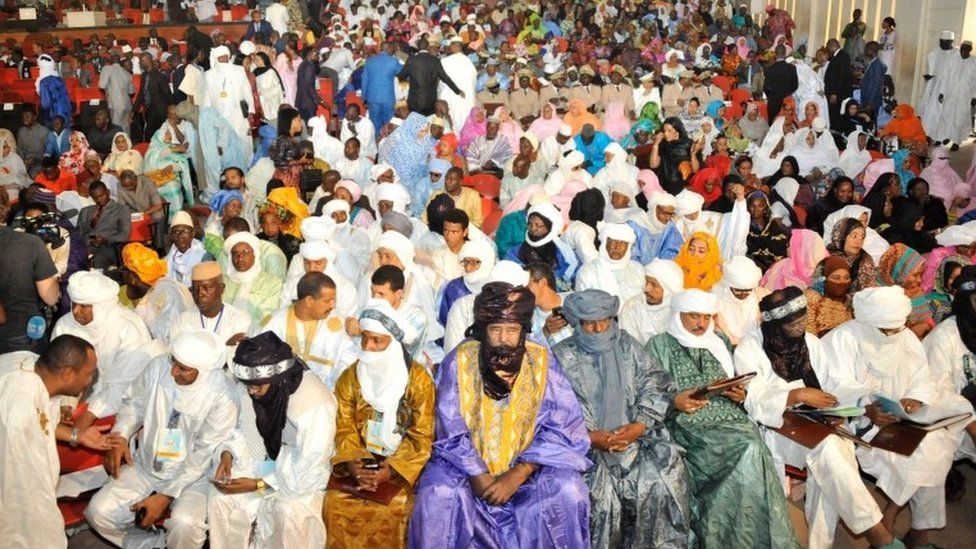 Malians attended a National Peace Conference in Bamako on Monday (although former rebels and opposition parties boycotted the event).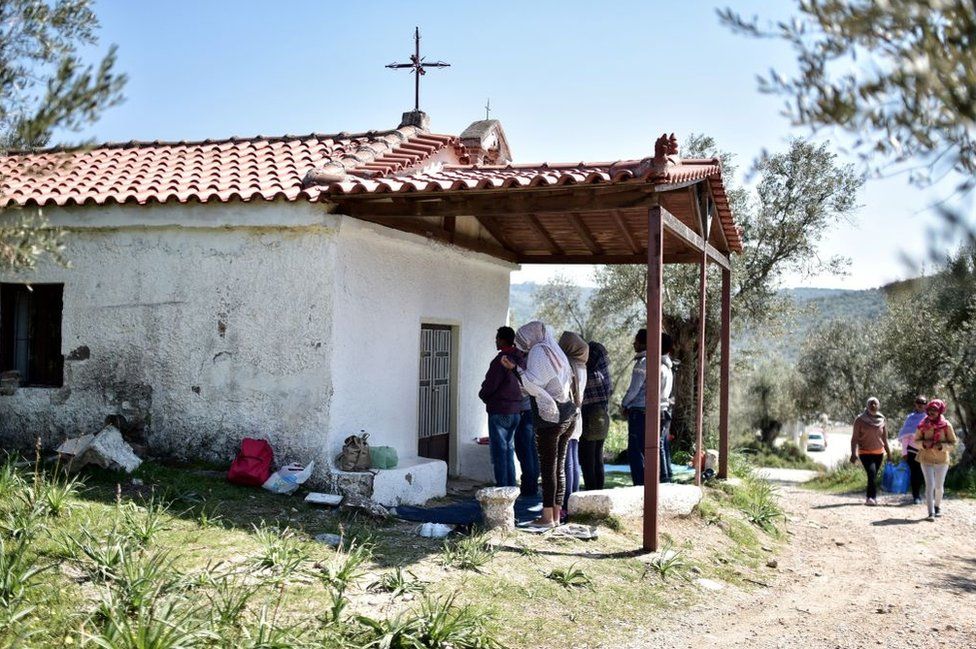 These Eritrean and Ethiopian Christians prayed outside a small Orthodox church on the Greek island of Lesbos on Tuesday, after making it over the Mediterranean.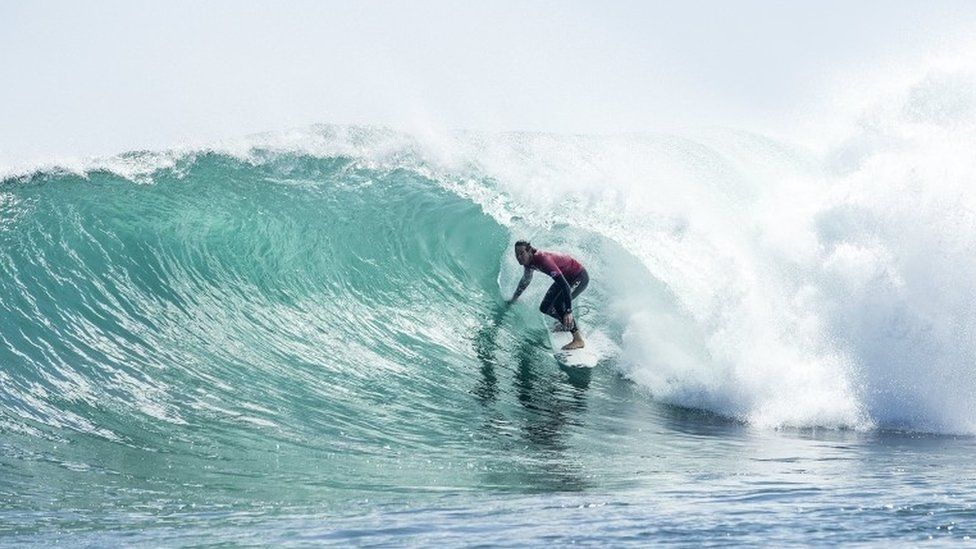 South African surfer Jordy Smith took part in the Drug Aware Margaret River Pro event at North Point in Australia on Wednesday.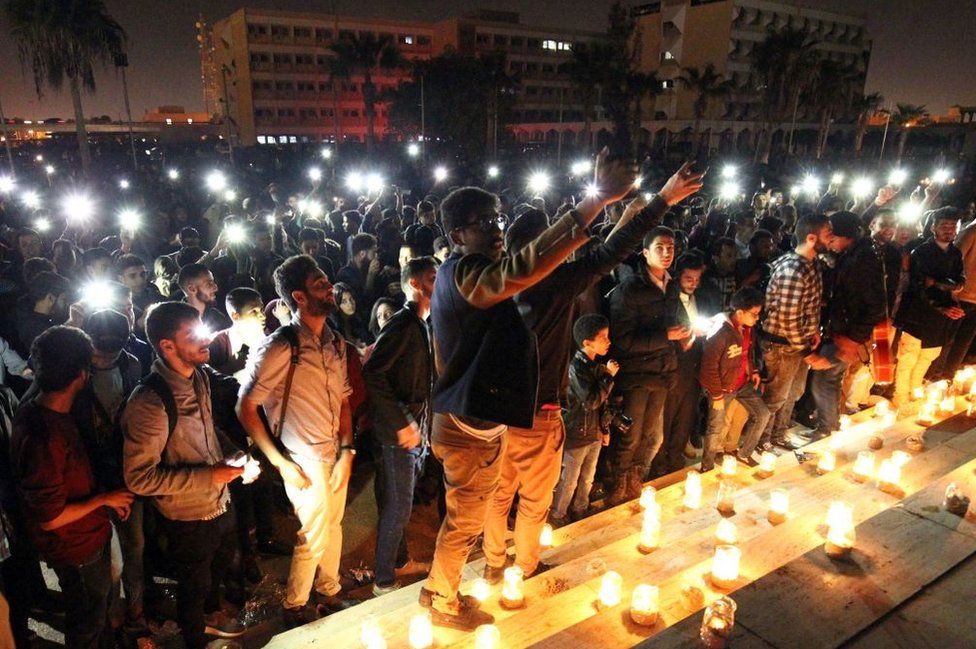 In Benghazi, Libyans held a candlelit concert marking Earth Hour on Saturday, as part of a global campaign to raise awareness of climate change.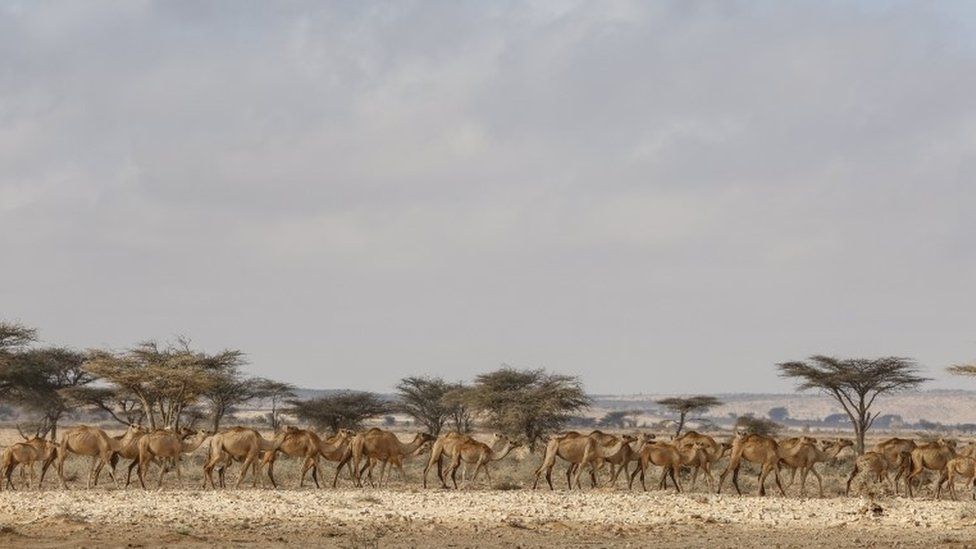 These camels were on the move in the Somali semi-autonomous region of Puntland.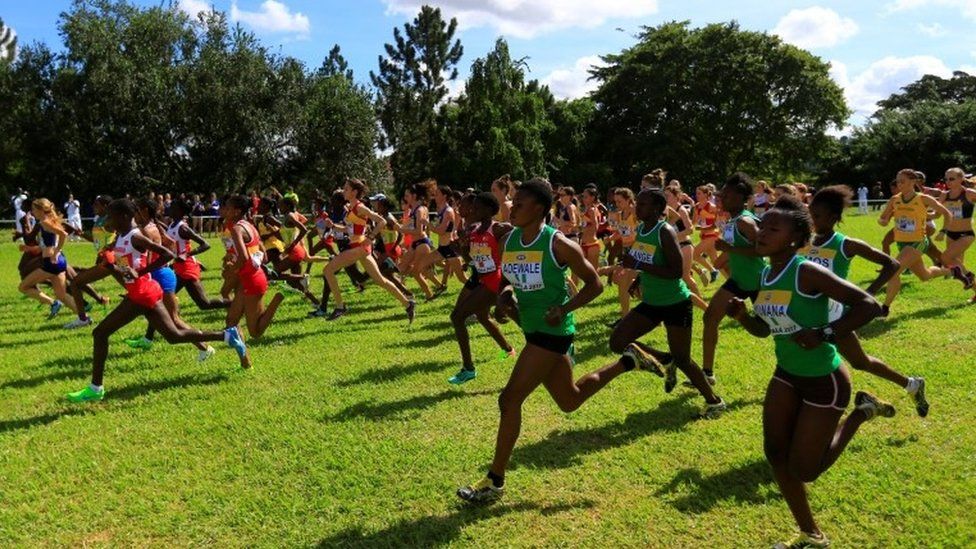 Uganda hosted the IAAF World Cross Country Championships in Kampala on Sunday - this was the senior race for women.
BBC
Updated:
31.03.2017 15:33