From North Africa to Soouth Africa here are events happened in Africa this week.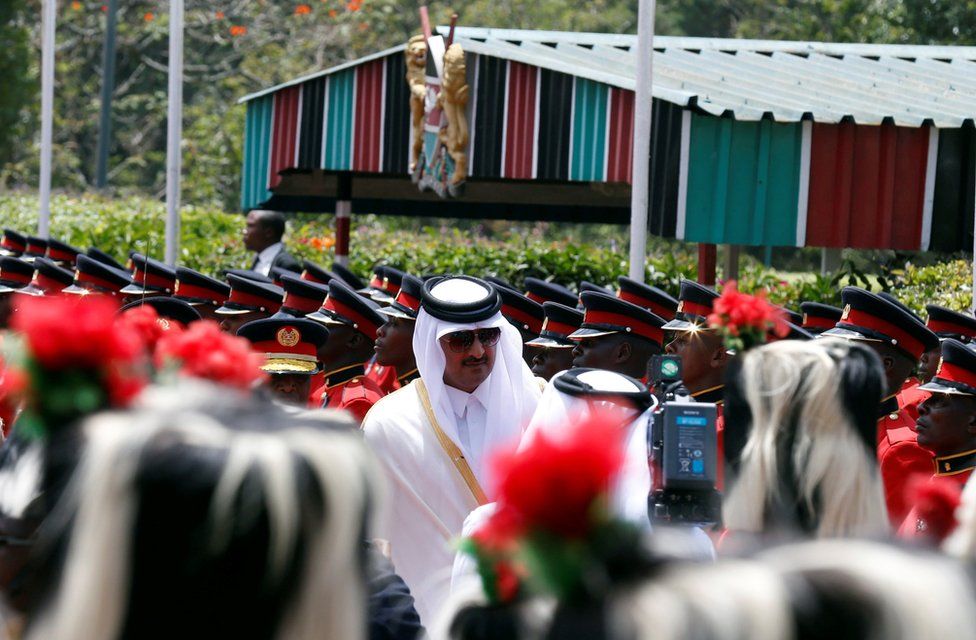 On Tuesday, guards of honour stand to attention in Nairobi as visiting Qatari Emir Sheikh Tamim bin Hamad al-Thani walks past.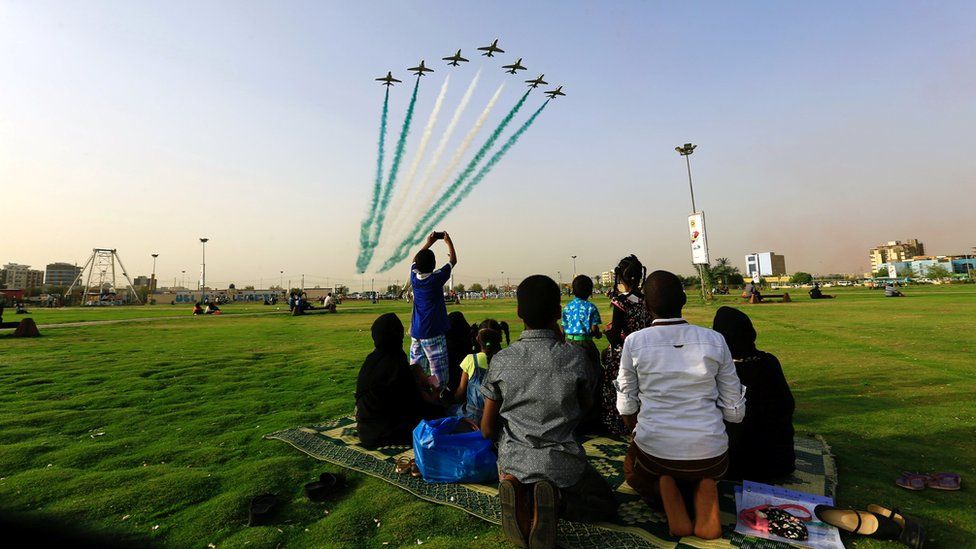 The following day, people gather on a green square in Khartoum, Sudan, to revel at an air parade staged by the Saudi Air Force.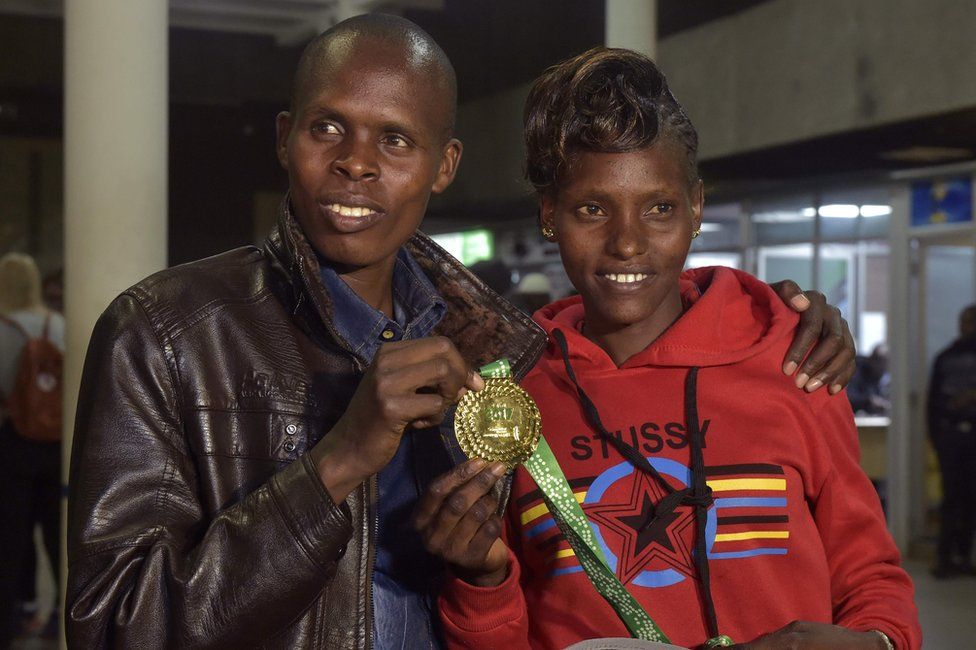 Kenya's Paul Lonyangata and wife Purity Rionoripo pose on Monday in Nairobi with one of the gold medals they won at the Paris marathon.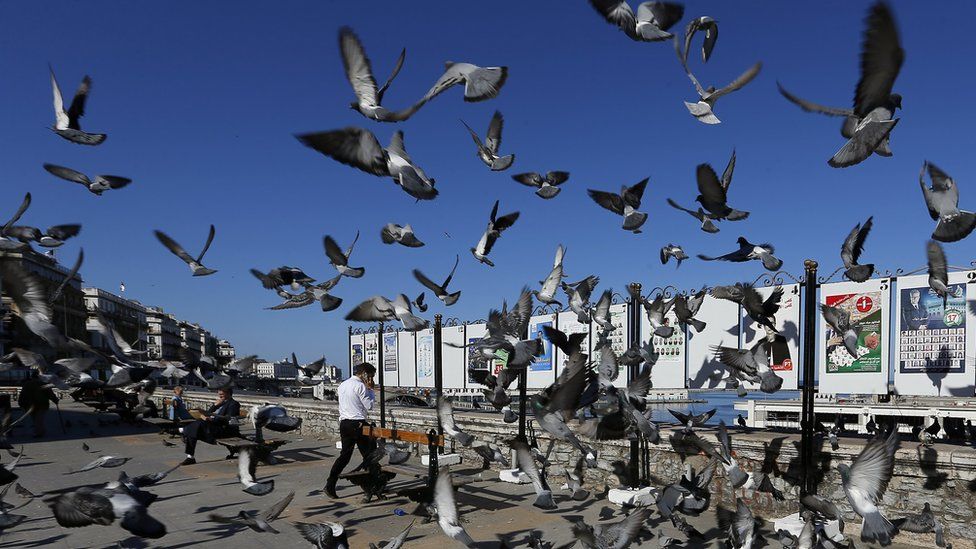 Pigeons fly in front of the electoral campaign posters for the upcoming legislative election in Algiers, Algeria on Wednesday.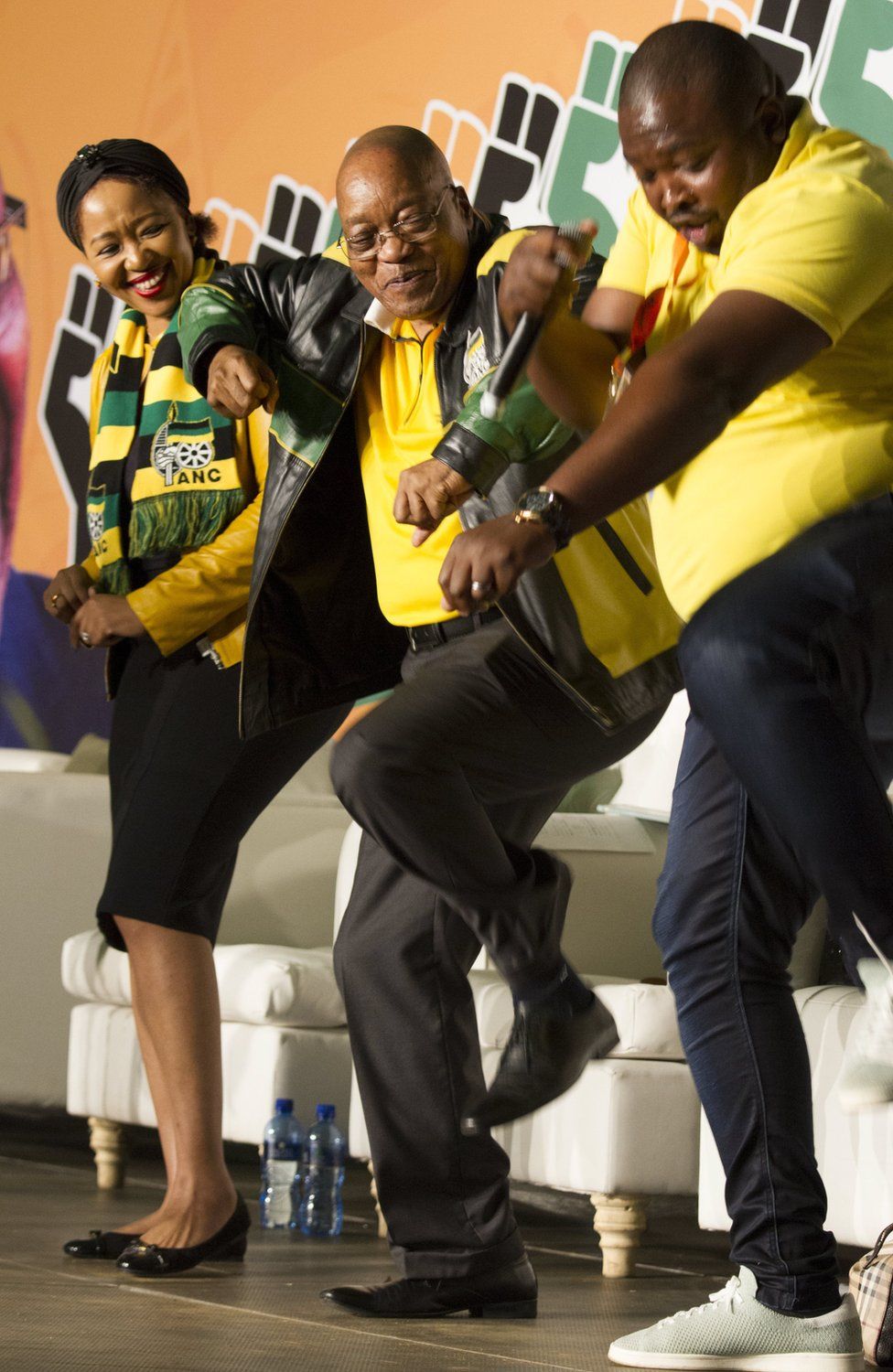 Image captionSouth African President Jacob Zuma turned 75 on Wednesday and he by showing off his dance moves...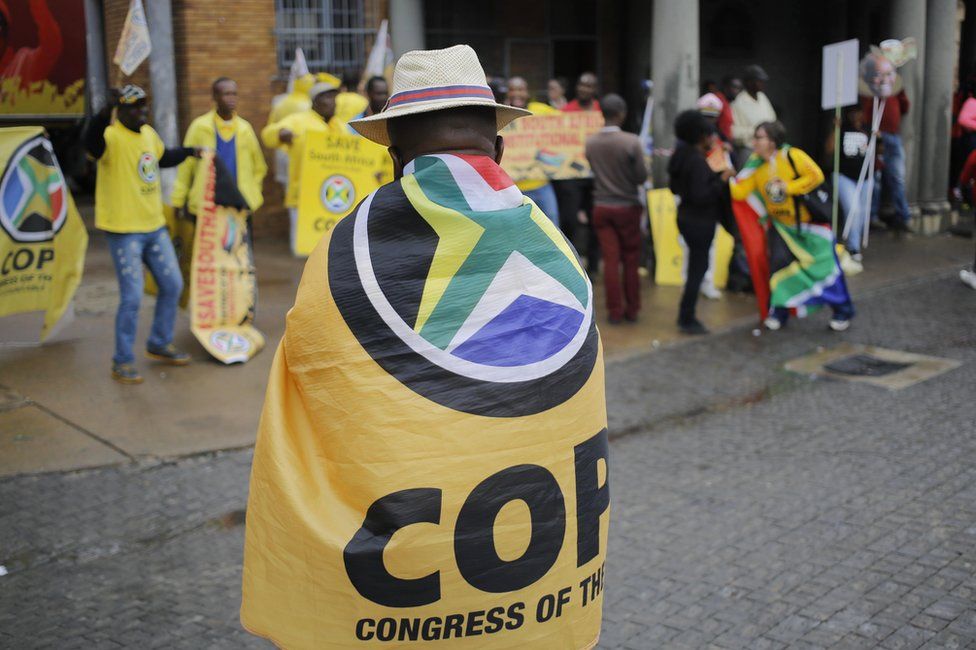 While Mr Zuma danced, protestors across the country, such as this opposition supporter, called him to step down...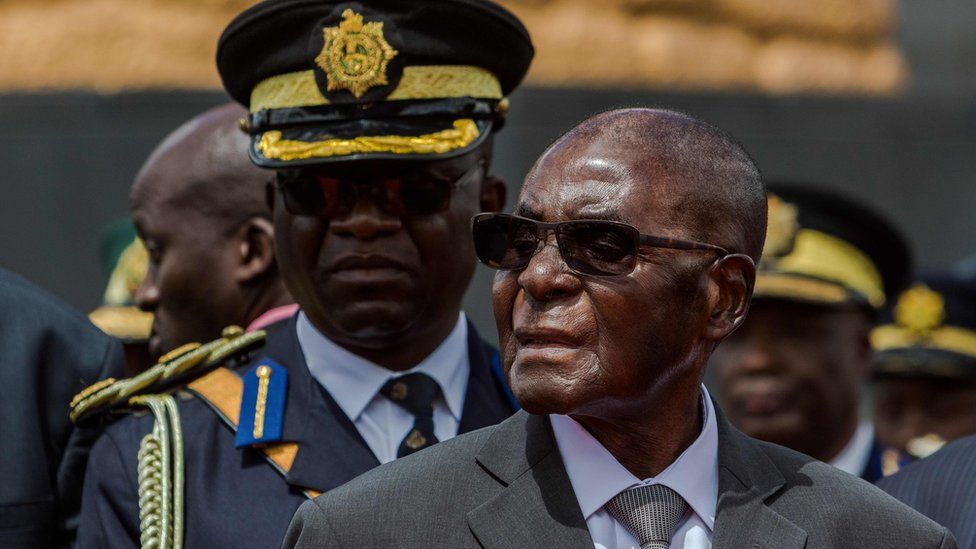 On Wednesday, Zimbabwe's President Robert Mugabe sported a new short hair cut, prompting comments on social media that he has taken after Mr Zuma.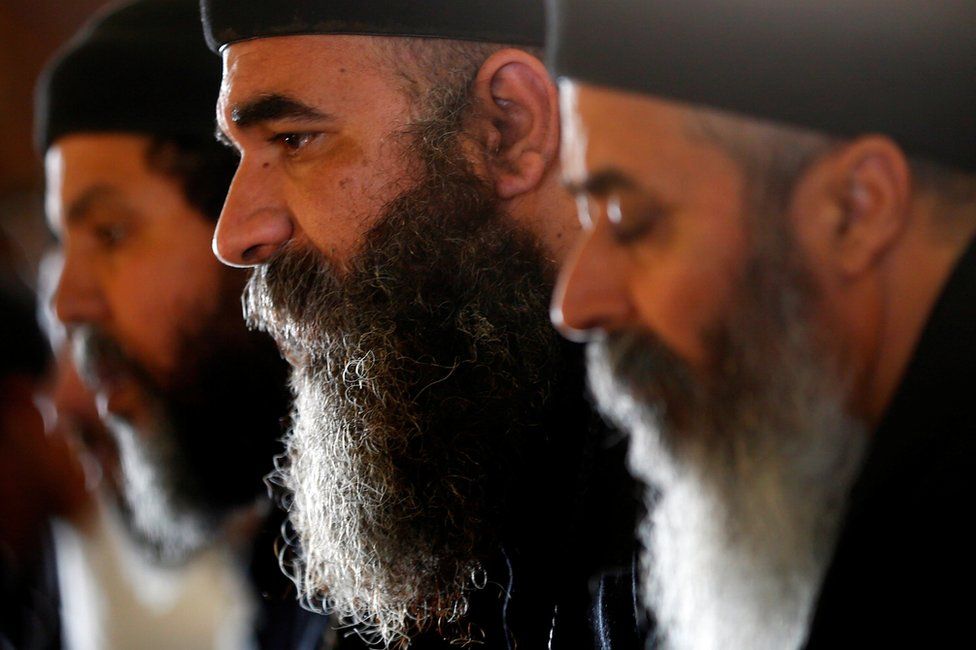 On Monday, Egyptian priests in Alexandria pray at the funeral for victims of an attack on a Coptic orthodox monastery...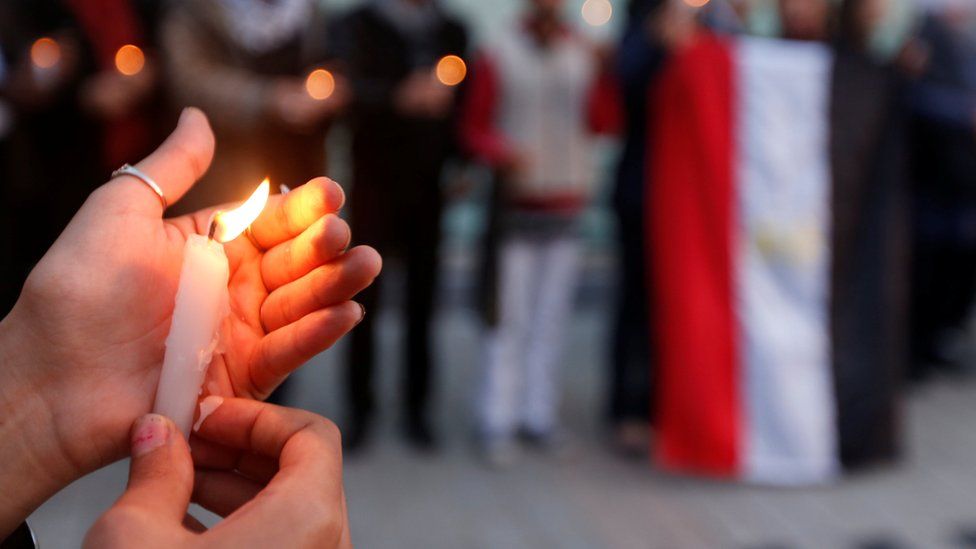 This woman in Tunis holds a candle in memory of the victims of the monastery bombing.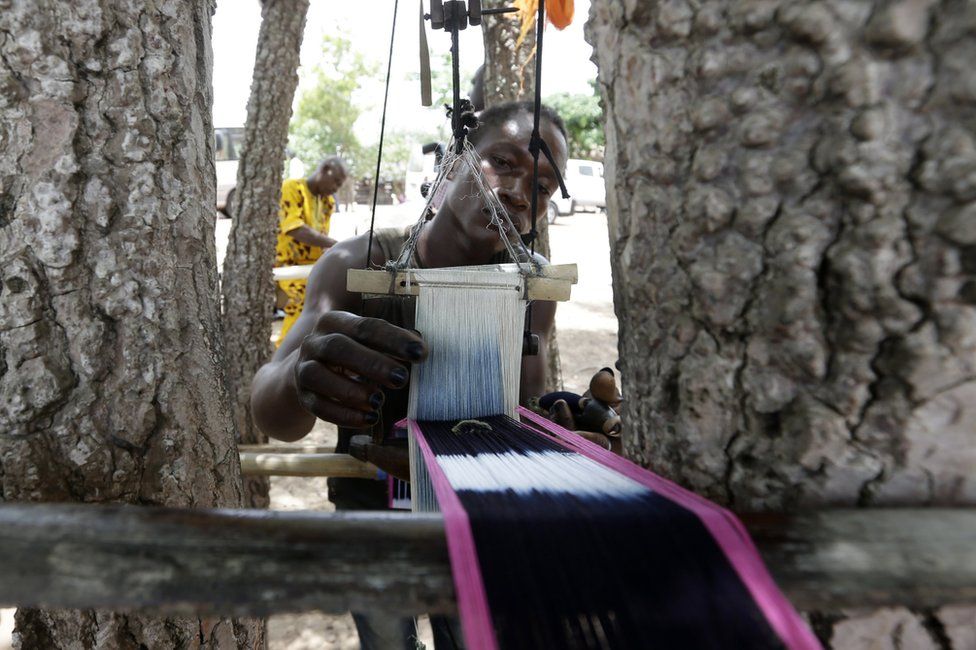 Practising what may be a dying art, this man weaves a "baoule" loincloth in the village of N'gbekro, Ivory Coast.
BBC