They are at odds over US backing for Kurdish fighters in Syria and Turkish demands for America to extradite anti-government cleric Fethullah Gulen.
Continuing tensions within Nato are also likely to be on the agenda.
The meeting comes as Turkey angrily criticised the arrest of a leading Turkish banker in the US.
Mehmet Hakan Atilla, a top official of the state-owned Halkbank, was detained on Tuesday on charges of helping Iran evade US sanctions.
Turkish Justice Minister Bekir Bozdag said the case was designed to tarnish President Recep Tayyip Erdogan.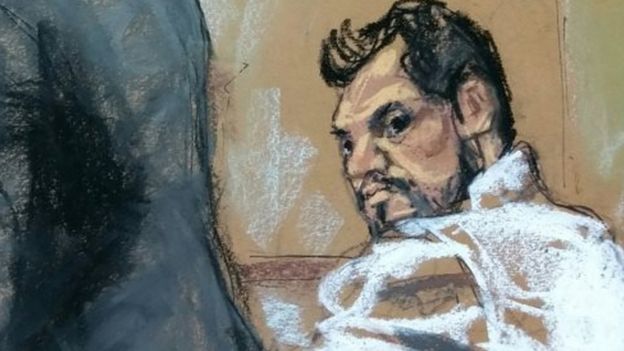 Mehmet Hakan Atilla, a top official of the state-owned Halkbank, was detained on Tuesday
Mr Tillerson is the most senior US official to travel to Turkey since President Donald Trump was sworn in in January.
He is holding discussions with President Erdogan and Foreign Minister Mevlut Cavusoglu on numerous issues including the Syrian conflict.
Mr Tillerson's visit comes as Turkey announced that it had "successfully" ended its seven-month Euphrates Shield military campaign in northern Syria.
The two sides do not always see eye-to-eye over the Syrian war - disagreements are growing, principally over who should be involved in retaking the stronghold of Raqqa from the so-called Islamic State (IS) group.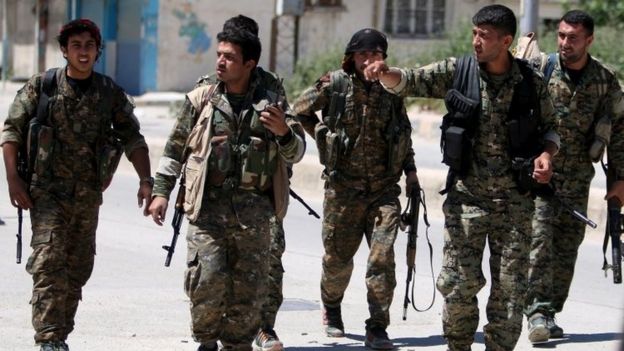 Turkey is strongly critical of close US ties with Kurdish fighters from the People's Protection Units (YPG) in Syria
One of Turkey's main grievances with America is the policy started by the Obama administration of supporting Kurdish fighters in Syria who are fighting IS forces.
Turkey views the Syrian Kurdish People's Protection Units (YPG) as a "terror group" linked to Kurdish separatists waging an insurgency inside Turkey since 1984, but the US regards them as the most effective force taking on IS.
The two sides are also at loggerheads over Fethullah Gulen.
Turkey accuses the cleric of orchestrating last July's failed coup. Officially the US insists any decision on returning him to Turkey remains a judicial - rather than a political - decision.
But President Trump's former National Security Adviser Michael Flynn was reported on Saturday to have discussed removing Mr Gulen from the US, using removal methods that went beyond the legal extradition process.
BBC
Updated:
30.03.2017 22:21