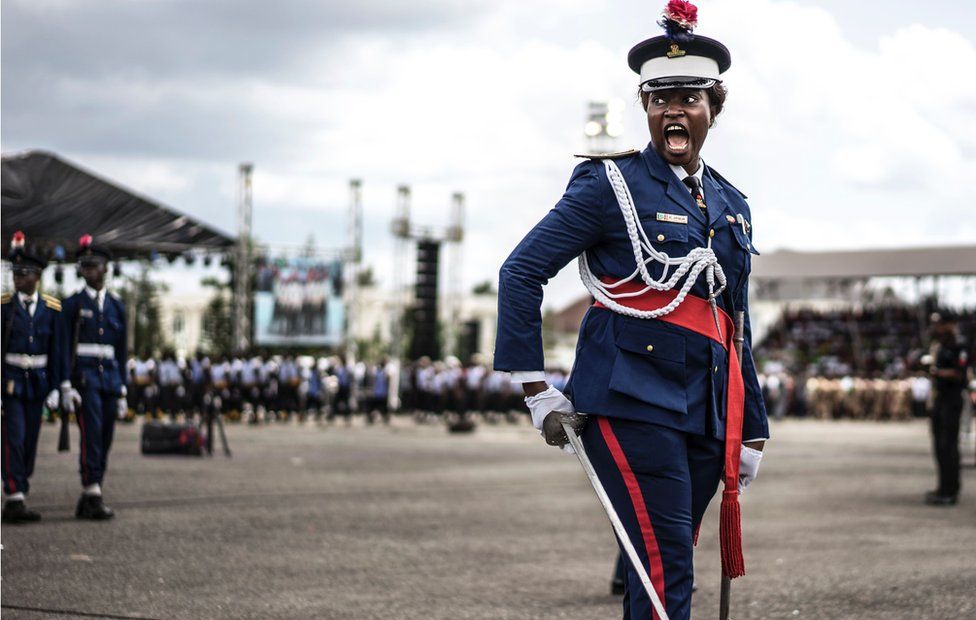 On Monday, a Nigerian policewoman went full throttle to celebrate Democracy Day - which marks the end of military rule.
---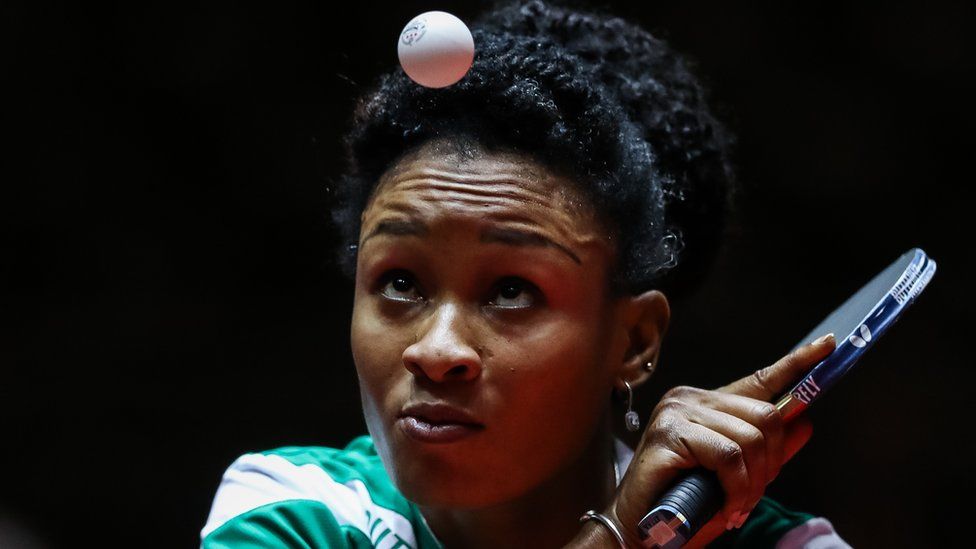 Olufunke Oshonaike of Nigeria competes during the Women Single 1 Round at the Table Tennis World Championship in Germany on Wednesday.
---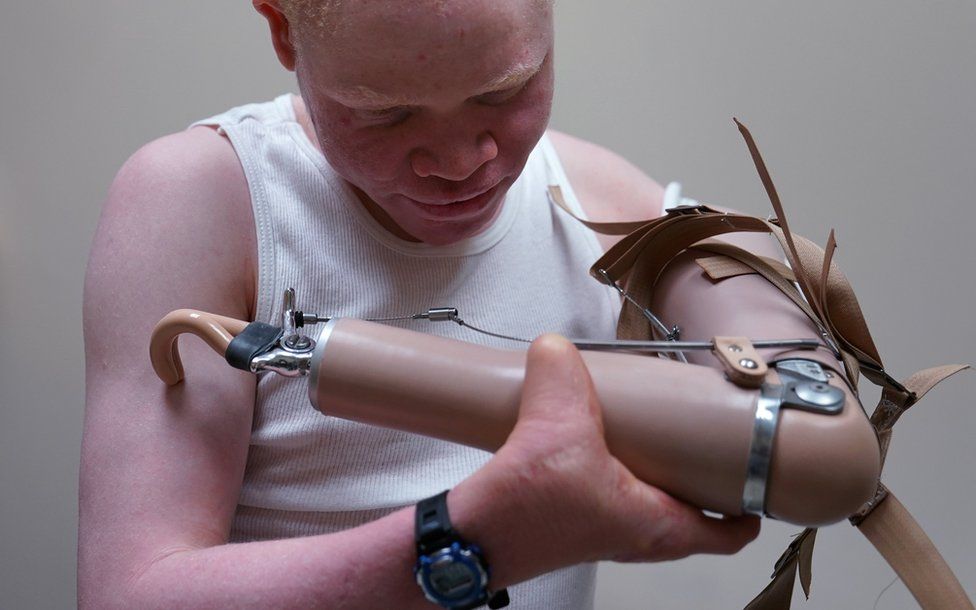 On Tuesday, Tanzanian Emmanuel Rutema tries on a new prosthetic arm after his was chopped off by someone who wanted an albino's limb for superstitious reasons.
---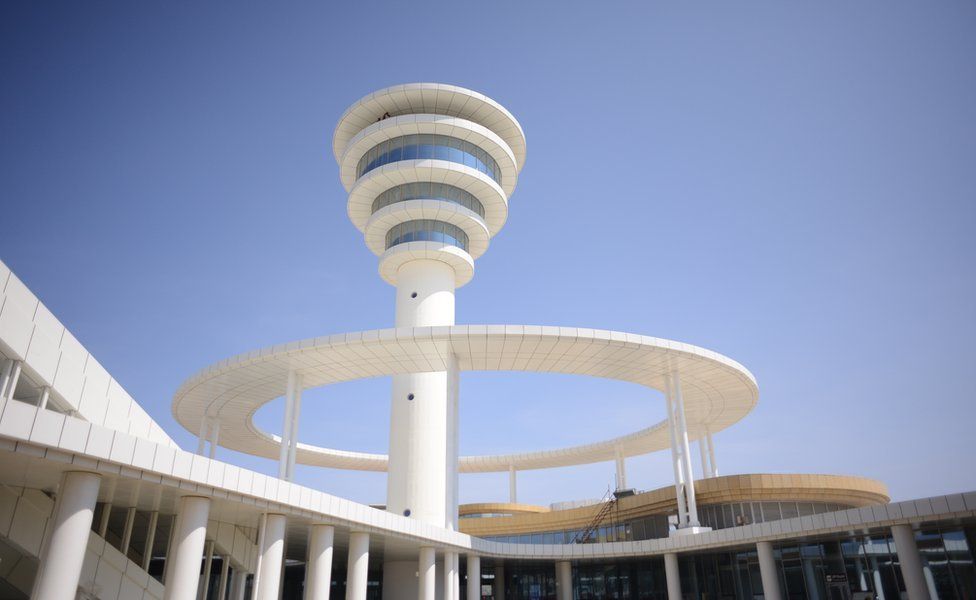 Mombasa's spacecraft-like train station opened for the inaugural ride on Kenya's new Chinese-built railway on Wednesday.
---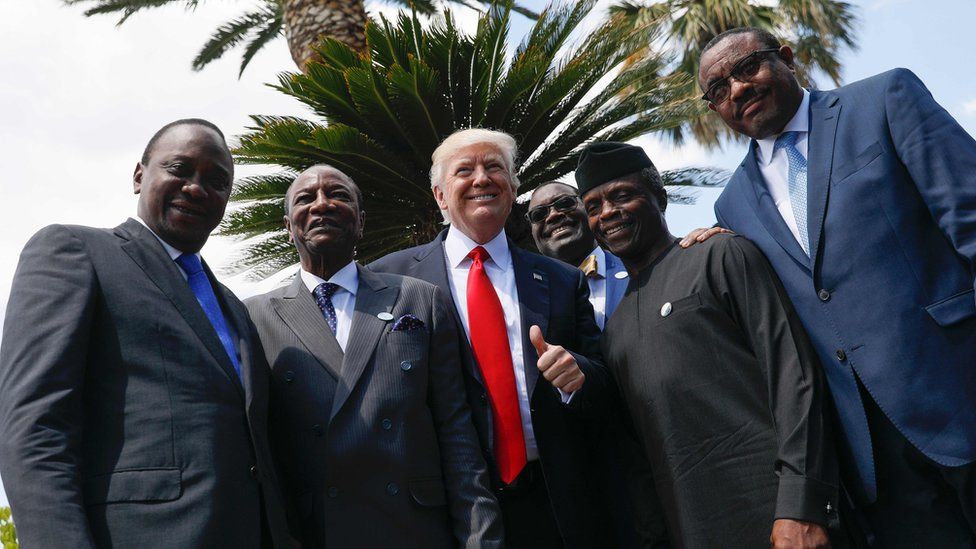 On Saturday, Kenya's President Uhuru Kenyatta, Guinea's President Alpha Conde, president of the African Development bank Akinwumi Adesina, Vice-President of Nigeria Yemi Osinbajo and Ethiopian Prime Minister Hailemariam Desalegn (L-R) all pose with US President Donald Trump at the G7 summit.
---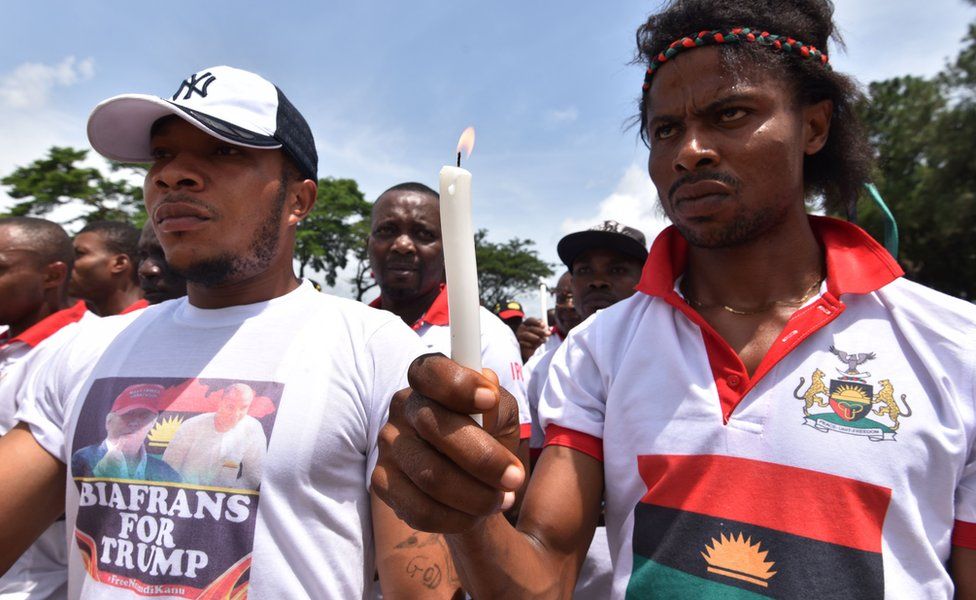 Mr Trump also has fans in south-eastern Nigeria, where some people marked 50 years since the declaration of independence for Biafra on Tuesday. The declaration sparked a civil war which killed a million people...
---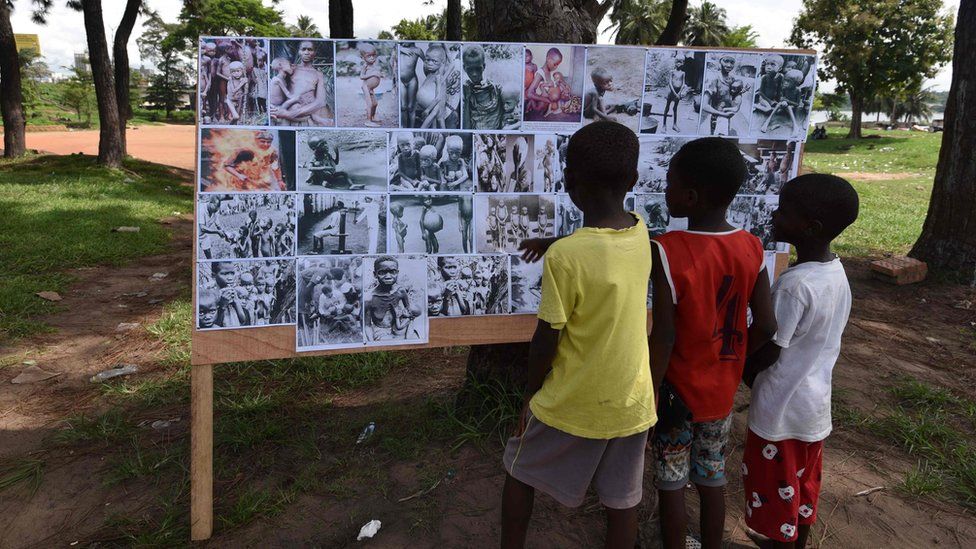 These children in Abidjan, Ivory Coast, are finding out about the civil war in a very different way - with pictures from the time.
---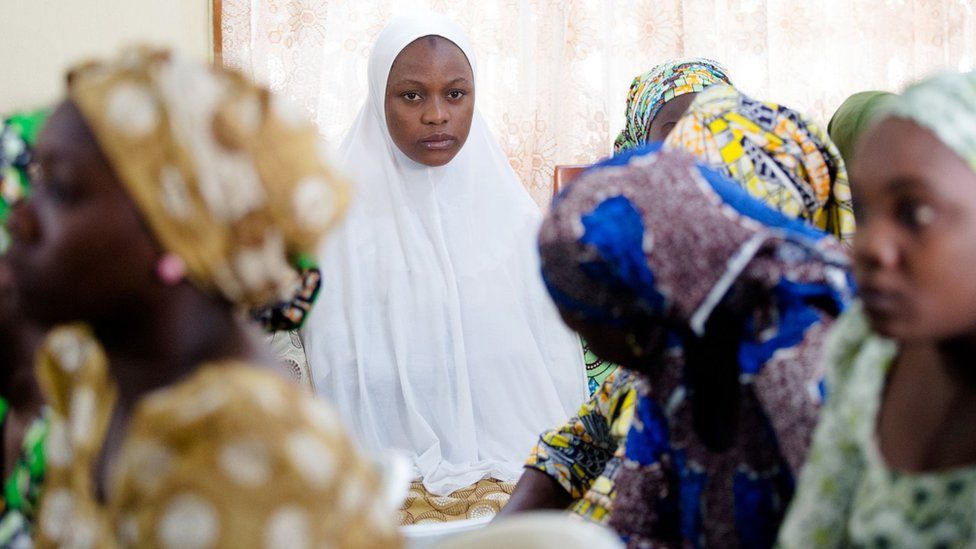 The Chibok girls who were rescued from Islamist militants Boko Haram started their rehabilitation in Nigeria's capital Abuja this week.
---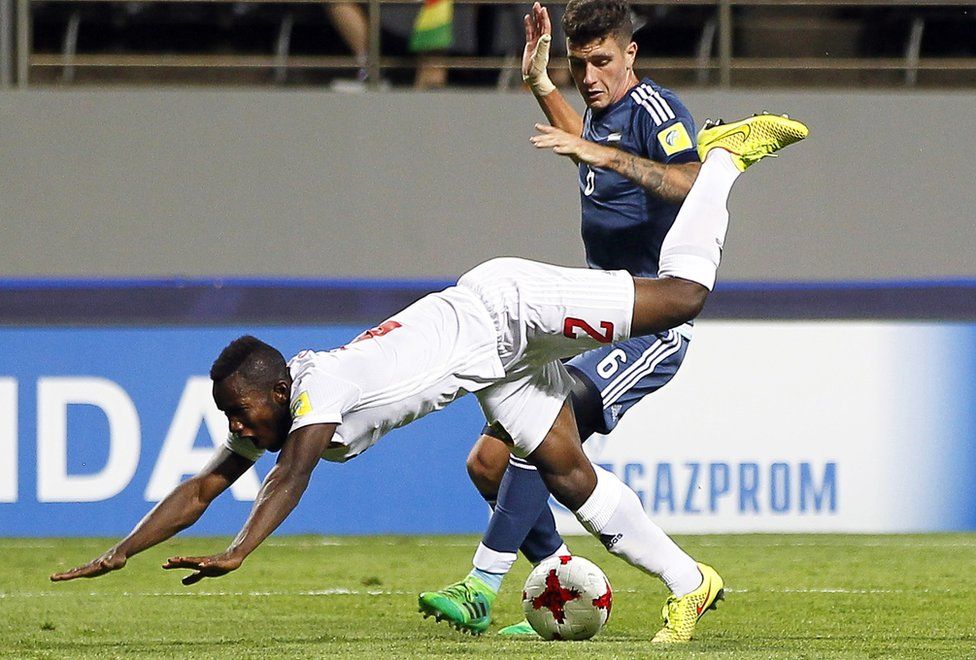 On Friday, Guinea's Salif Sylla takes a tumble in the Under-20 World Cup match against Argentina in South Korea.
---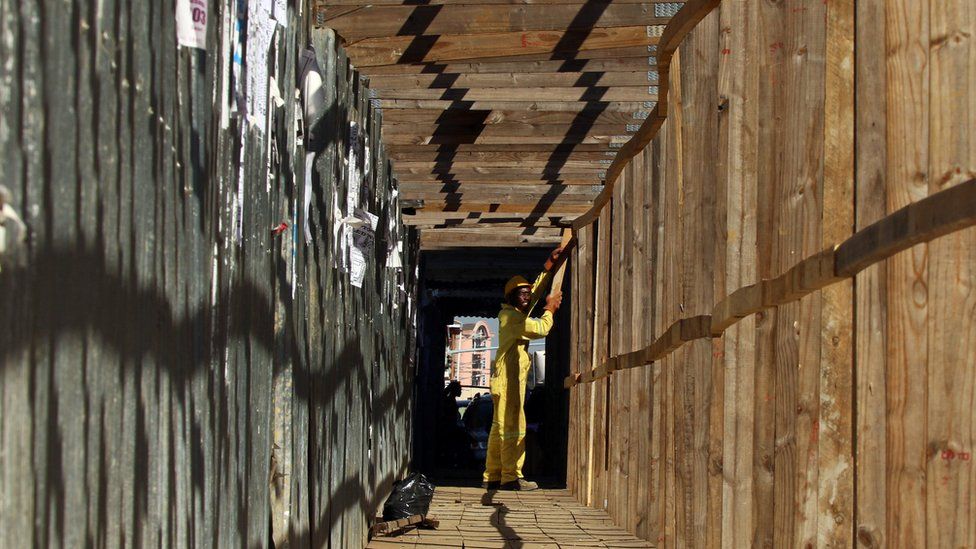 This builder gets to work in Zimbabwe's capital, Harare, on the same day.
---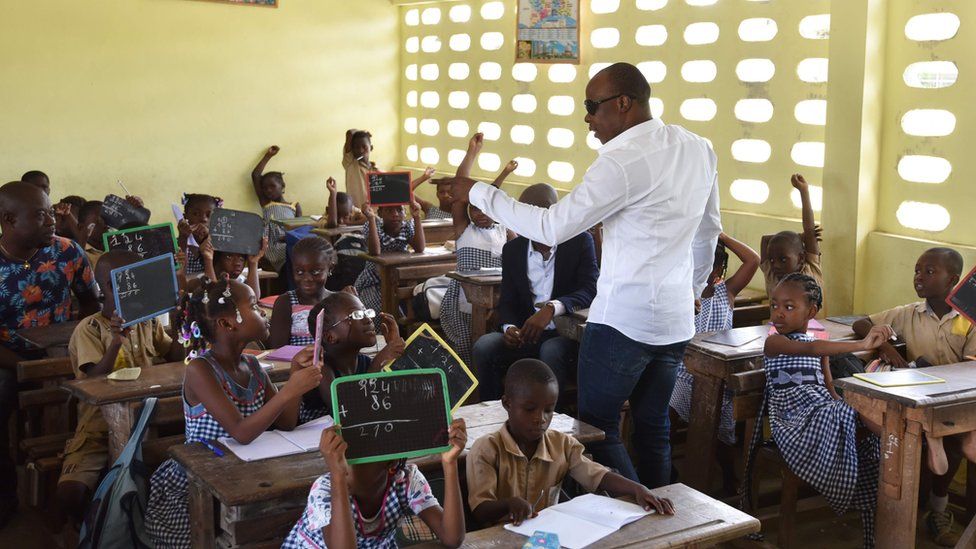 On Monday, musicians from the popular Ivory Coast band Magic System visit a school with the same name in Abidjan.
---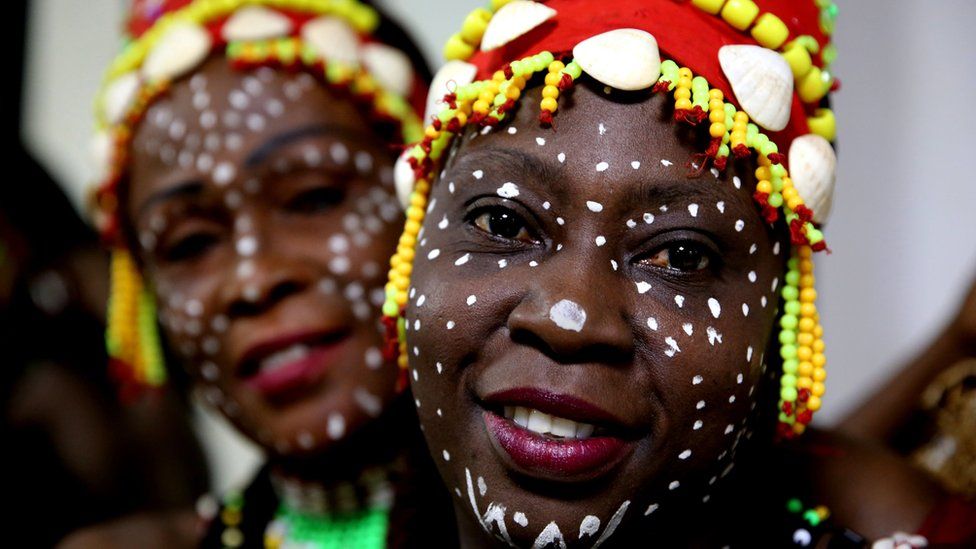 Members of the Congoloese Cultural Dance Group presented the Congo National Ballet in Bhopal, India, on the same day.
---
BBC