Soccer Saturday pundits' Man Utd v Liverpool predictions and key men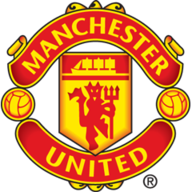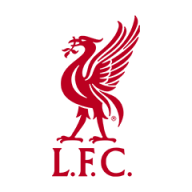 Man Utd vs Liverpool
Phil Thompson says...
My big thing in this game is that I think there will be a red card, which could decide which way it goes.
I don't think Mourinho will want to open up because he knows a draw isn't the worst thing. However, when you've got players like Alexis Sanchez and Paul Pogba going chasing after the ball and showing a lack of positional discipline, it is difficult for him to make the team play in such a structured way.
Key man: Roberto Firmino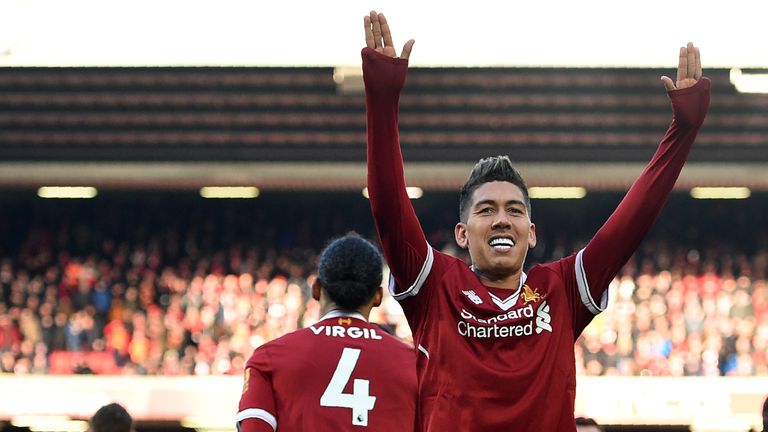 I would think Roberto Firmino will be the key man. I know Mohamed Salah scores the goals but when Firmino plays well he holds the ball up, drawing fouls, he brings the quicker players into play. It is also a big test for Liverpool's defence and how Virgil van Dijk controls Romelu Lukaku.
Thommo predicts: 2-2 and Mane to score first (75/1 with Sky Bet)
Paul Merson says...
I can't see Liverpool losing. It's a game where the first goal is massive, but Liverpool score and have plenty of pace in the team. They're playing well and have confidence. I don't think Manchester United will be able to cope with them at the back.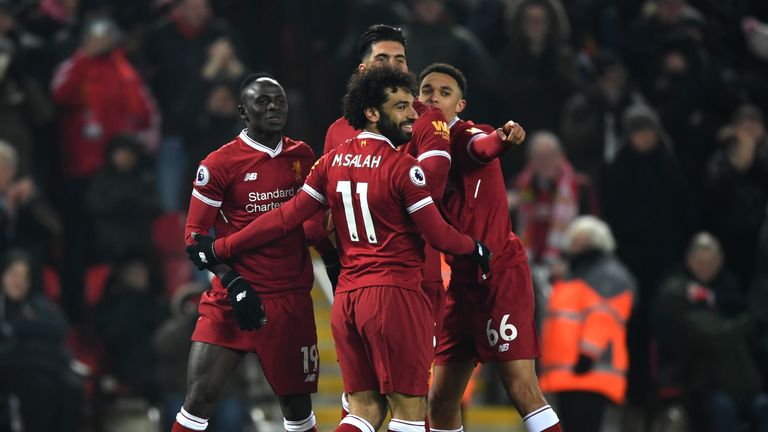 The pace in Liverpool's attack could prove crucial, according to Paul Merson
United won't open it up, I don't see that happening at all. If they win, they'll probably get second, but if Liverpool do I think they'll definitely end up finishing as runners-up.
Key man: Mohamed Salah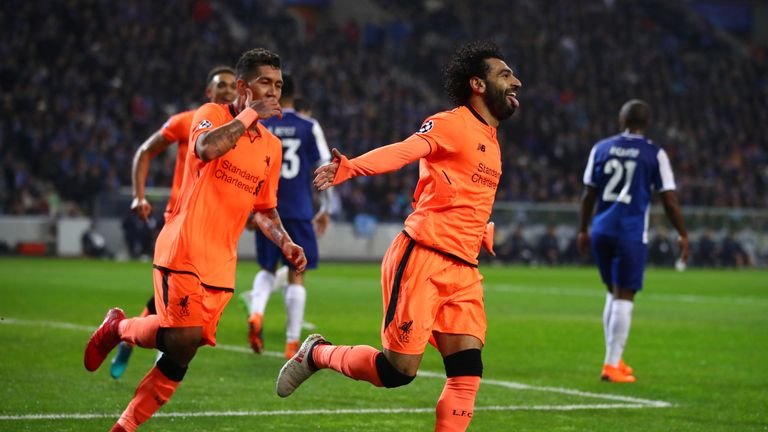 It feels like he's nailed on to score every time he walks onto a football pitch right now. United's defence has looked more vulnerable of late and if they do open up then Salah will be relishing any space he can operate in.
He gets chances every single game and if he is clinical and puts them away then Liverpool win this game, which is why the first goal is so important. If United get the first goal then they won't come out and give him that space.
Merse predicts: 1-1 and Salah to score first (22/1 with Sky Bet)
Charlie Nicholas says...
Will Jose open up? No he will not. He will look at the league table and think if they can keep Liverpool behind them, with the problems Chelsea and Arsenal have, then they get second place. If the game becomes open then Liverpool will win and Jose knows that, and doesn't like it.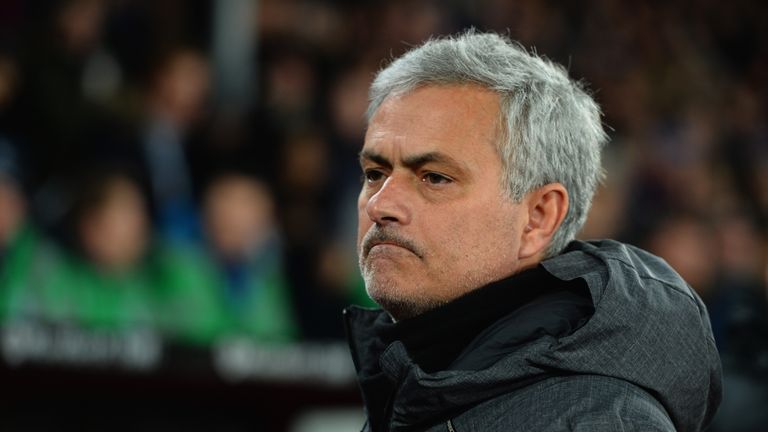 Charlie Nicholas thinks Jose Mourinho will set up his side to stifle Liverpool
United are also confused because Alexis Sanchez, who seems to think he is still at Arsenal with the way he is playing, is losing the ball far too often and it has hurt their fluency. I think Mourinho will play to stifle the Liverpool front three and play for a draw.
I thought it was strange playing Firmino in midweek as he looks tired now and while he might start nice and sharp, I think his impact will have lessened. Therefore the longer the game goes on the more it suits United.
Key man: David De Gea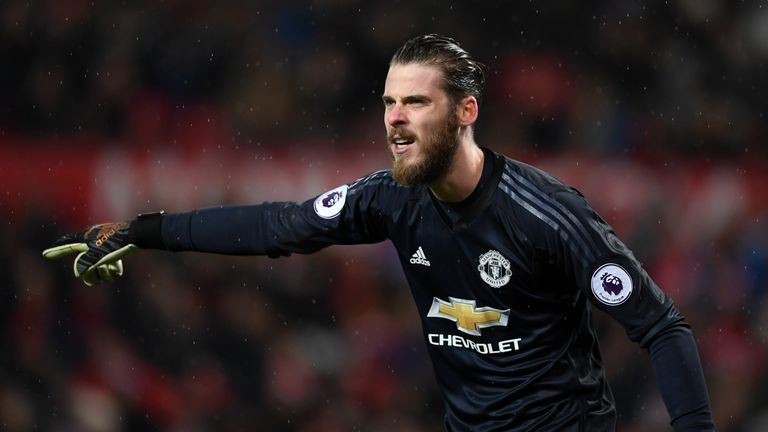 The key man will be Manchester United's most important player all season, De Gea. If he is breached then United need to change the way they play and really open up, which they don't want to do with Liverpool's counter-attack being so brilliant.
Charlie predicts: 1-1 and Lukaku to score first (22/1 with Sky Bet)
Matt Le Tissier says...
I feel like both teams are more bothered about not losing than winning, but I fancy Liverpool to break through United's backline, open the scoring and jolt United into some attacking play.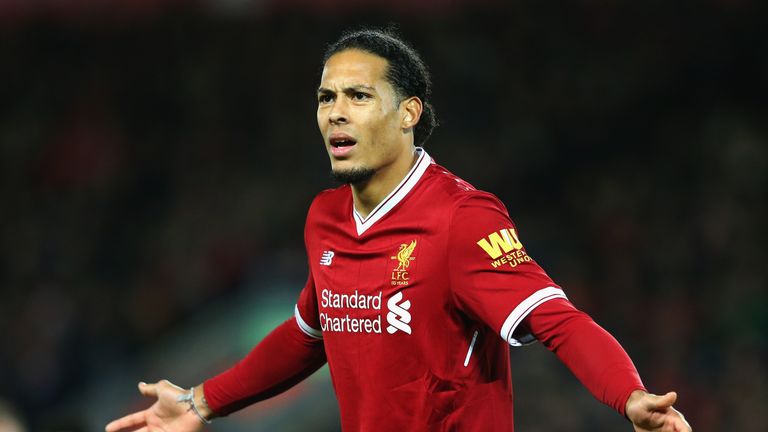 Virgil van Dijk will be tested against United, says Matt Le Tissier
It will be a good test of how Virgil Van Dijk, who has strolled through some games without having a hard time, will get on against a much tougher test with United's attacking power and pace.
Key man: Romelu Lukaku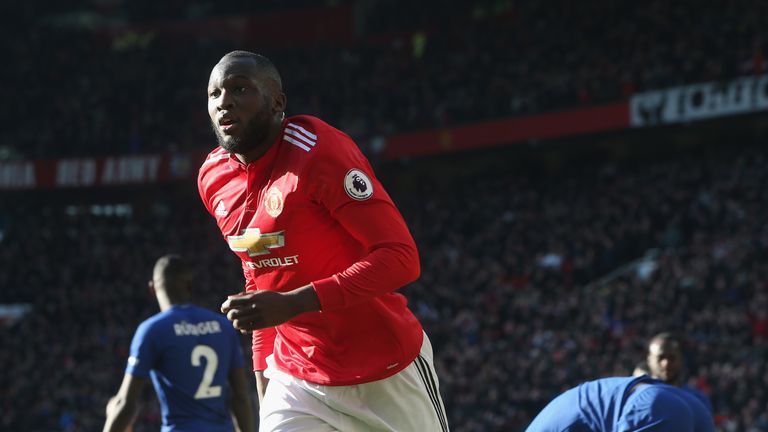 I think he's a bit fed up with all of the suggestions that he can't deliver in the big games but I think it has something which has been caused by something out of his control - Manchester United's tactics against the top six.
He doesn't strike me as a player who is bothered about what people say about him and if United create chances then he'll put them away.
Le Tiss predicts: 2-2 and Lukaku to score first (45/1 with Sky Bet)