Liverpool boss Jurgen Klopp believes Roberto Firmino and Daniel Sturridge have the ability to play alongside each other this season.
Sturridge started in place of Firmino against Paris Saint-Germain on Tuesday after the Brazilian sustained an eye injury in the 2-1 win over Tottenham last weekend.
The England international took his opportunity to impress by opening the scoring in a 3-2 win for the Reds, while Firmino came off the bench to net the winner at Anfield.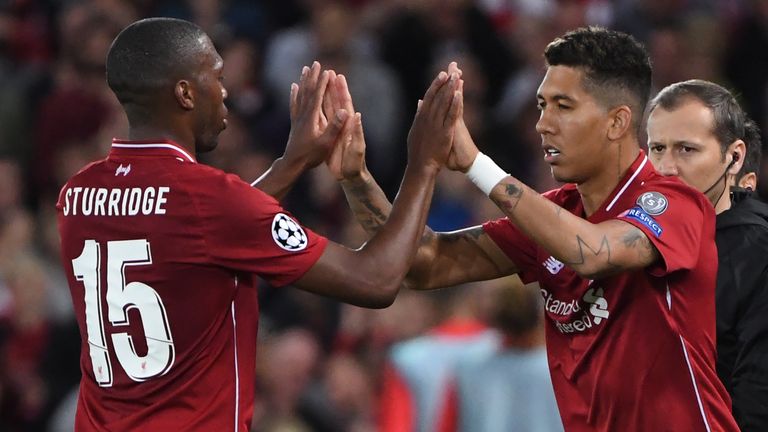 Daniel Sturridge and Roberto Firmino both scored in the 3-2 win against PSG
---
Klopp has confirmed Firmino is fit to start against Southampton on Saturday, but refused to rule out the possibility of playing his two strikers together up front.
"Yes, he is ready," said Klopp. "So far there is no reason to think about Bobby, it's about thinking about how can we line up in general differently.
"Could they [Firmino and Sturridge] play together? Yes of course.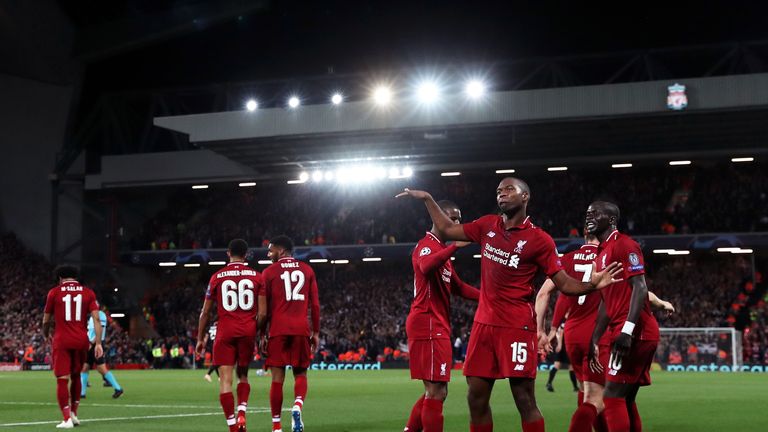 Sturridge scored against PSG on Tuesday
---
"It's just positive the impact Daniel had [against PSG]. It was an intense game, it was a fantastic game by him, to be honest, so that's the best news and so now we know more about that.
"A lot of games will come, so it's good to know about that and that's why I was so pleased with the performance, because it could be players say 'now I play but I don't have the rhythm', but he had minutes before that and a lot of good sessions, so he had rhythm and played really well.
"That's good and how I said there are a lot of games to come and these two boys can play together as well - they did in the past, by the way, and they can do it again."