US President Donald Trump has said he looks forward to meeting Kim Jong-un, as he thanked him for handing over possible remains of US Korean War dead.
In a tweet, Mr Trump also thanked the North Korean leader for his "nice letter", without elaborating.
In a solemn ceremony, Vice-President Mike Pence was in Pearl Harbor, Hawaii, to receive the 55 coffins.
Last month, North Korean state media reported that Mr Kim had accepted Mr Trump's invitation to visit the US.
No date for a visit has been announced.
The repatriation of US remains was agreed by Mr Trump and Mr Kim after their June summit in Singapore.
The US military flew the caskets from Osan Air Base in South Korea.
Each box was draped in a US flag and carried off a military cargo jet by a sailor, a Marine, a soldier and an airman at Joint Base Pearl Harbor-Hickam in Honolulu on Wednesday.
"Some have called the Korean War the 'forgotten war'," said Mr Pence, whose father fought in the conflict.
"But today, we prove these heroes were never forgotten. Today, our boys are coming home."
Mr Pence said the handover demonstrated the success of President Trump's summit with Mr Kim.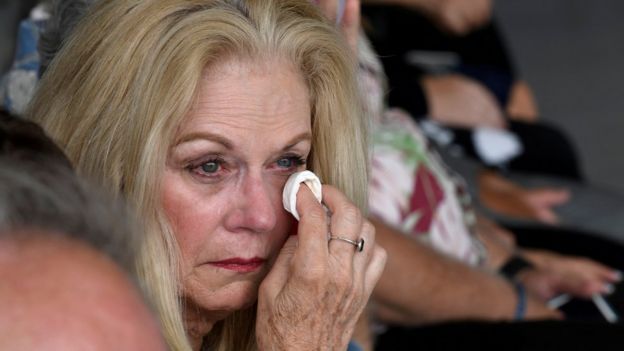 A woman cries at Wednesday's ceremony in Honolulu, Hawaii
---
But critics question whether the two leaders' bilateral will ever yield its promised objective of "complete denuclearization of the Korean Peninsula" by Pyongyang.
US spy satellites have detected fresh activity at the North Korean facility that produced its first intercontinental ballistic missiles.
Last week, US Secretary of State Mike Pompeo told senators that Pyongyang was continuing to produce fuel for nuclear bombs.
However, Air Force General John Hyten, who commands the US Strategic Command, pointed out that North Korea has not launched any missiles since November.
Only one identification "dog tag" was delivered on by the North Koreans, complicating US military efforts to identify the remains in the boxes.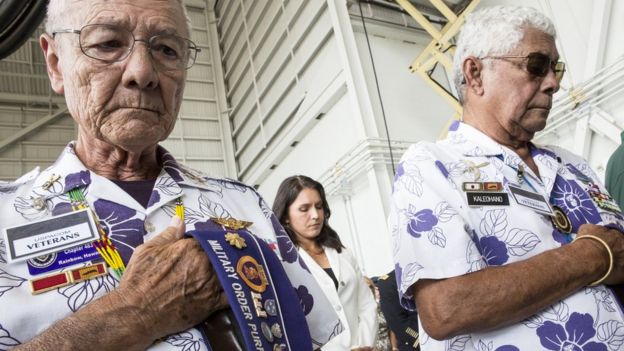 More than 5,000 US service members are unaccounted for in North Korea from the 1950-53 conflict
---
The US military says the family of that soldier have been notified.
But it is not clear if those remains have been repatriated as well.
Experts say identifying the bones could take months or years.
North Korea previously returned the purported remains of foreign soldiers that turned out to be misidentified.
The US military believes the coffins could also contain remains of troops from other United Nations member countries who fought alongside the US on behalf of South Korea during the war.
An estimated 5,300 US service members listed as unaccounted for from the 1950-53 conflict in North Korea.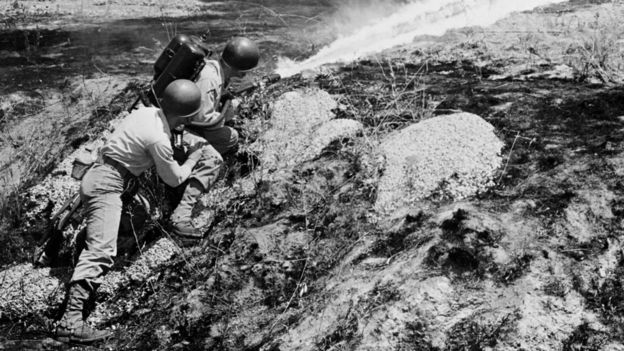 There are thought to be around 5,300 remains of US soldiers in North Korea