The shootings took place in three separate locations in Bogue Chitto and Brookhaven in Lincoln County.
A male suspect, named in local media as Cory Godbolt, was detained on Sunday morning and is in police custody.
Authorities say it is too early to consider any possible motive behind the killings.
The suspect, speaking to local paper The Clarion-Ledger after police detained him, said he was "sorry" and "ain't fit to live, not after what I done".
He said he was in conversation with his wife and her family "about me taking my children home" when someone called the police.
Cory Godbolt said he had been shot by someone, and was treated for a gunshot wound after being detained, the newspaper added.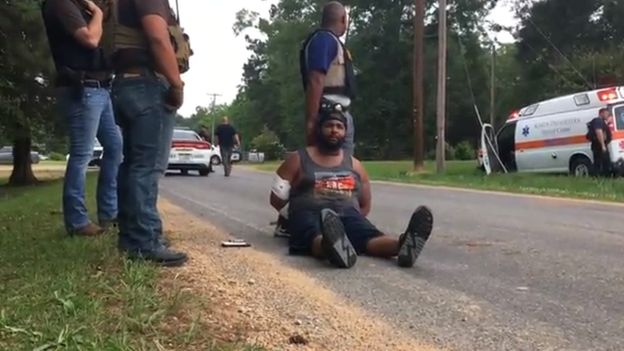 Local journalists described it as "the largest crime spree in Lincoln County history"
A 16-year-old, believed to have been taken hostage by the suspect, was safe, The Daily Leader reported.
Mississippi governor Phil Bryant called the incident a "senseless tragedy".
"Every day, the men and women who wear the badge make some measure of sacrifice to protect and serve their communities. Too often, we lose one of our finest," he said in a statement.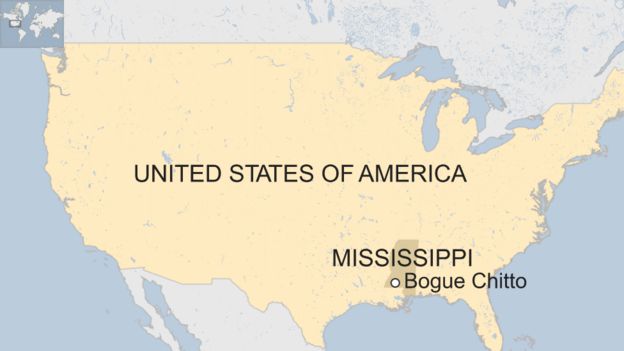 BBC